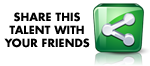 Speaking Topics:
Award Winning Author available to share his expertise and experiences with the public!
Website:
thekathyleeparkershow.com
Travels From:
Salt Lake City
Fee: $2,000 - $15,000
Notes on Fees: BMG Speaker's actual fee falls within the range noted. Speaker fees are subject to change without notice. For an exact quote, please contact Chuck Aurin at 855-352-9347 ext. 208
---
---
Contact Us Today!    
Kathy Lee Parker
National Media Personality and Speaker. Inspirational Speaker, National Radio Show Host, Emcee
"Kathy Lee Parker is well known for her achievements and accomplishments in publishing/founder of RelationshipsintheCity.com
Corporate Speaking Bio
'ÄúKathy Lee Parker'ÄĚ 'Äď Breath Of FRESH AIR
Kathy listens/counsels to stories from heartbroken lovers, long-time married people, proud parents and other relatives, friends, and thankful recipients of God-given miracles.. she listens to everyday stories about everyday people in the world.  
Education from Phoenix State University College of Continuing Education Certification as Pastoral Counselor, Mediation, Arbitration.
In her personal life married to Michael Parker, in Park City, Utah with yellow lab name "Kyle" and French dog name "Princes Charles." 
The Kathy Lee Parker Show airs Wednesday nights at 5 PM PT on LA Talk Radio (www.latalkradio.com). 
About Kathy Lee Parker
Kathy Lee and her Guests will turn Airwaves into a blend of Relationships Advice, Talented Artist, Music plus Health and Environment issues and so much more for your listening pleasure.