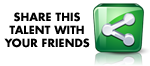 Speaking Topics:
Award Winning Author available to share his expertise and experiences with the public!
Website:
www.markmarine.com
Travels From:
Salt Lake City
Fee:Â $2,000 - $15,000
Notes on Fees: BMG Speaker's actual fee falls within the range noted. Speaker fees are subject to change without notice. For an exact quote, please contact Chuck Aurin at 855-352-9347 ext. 208
---
---
Contact Us Today!    
Mark Marine
Award Winning Author available to share his expertise and experiences with the public!
Relevant speakers are extremely hard to find.  Many speakers often speak beyond an audience's comprehension because they lack a point of reference, either professional or personal, to fully relate to the topic.
Corporate Speaking Bio
"Mark Marine – The Success The Relatable Speaker"
Fortunately, there are dynamic, interactive speakers who can engage an audience with wit and wisdom as well as valuable insight and information based on a lifetime of experience.  Mark Marine is such a speaker.  As the author of the award winning "Kick the Dealer…Not the Tires", Mark Has brought his lectures and seminars to business, collegiate, civic, and private groups.
Drawing upon his years as a car salesman, dealership owner, and financial expert, Mark has developed "The Marine Method" of purchasing a car.  Almost everyone needs to buy a car at one point in their life.  Simply put, Mark provides tools for the consumer to get the best possible deal from the car buying process and presents this information in an entertaining and understandable format.
Mark also reflects upon life lessons he has learned over the years. Â As a young man, Mark was a promising athlete who had just signed a contract with a Major League Baseball team. Â His dreams were shattered and his sports career ended when he suffered an injury that prevented him from competing at that level. Mark freely discusses his period of disappointment and loss. Â  The story of his personal journey towards recovery as he refocused his priorities inspires and motivates one to move on to the next chapter in life.
Combining anecdotal evidence with homespun sensibilities and a natural talent for storytelling, Mark speaks from the heart with a genuine desire to help his audience traverse the rocky terrain of modern life. Â  Audiences will respond favorably to his exuberant sense of humor as well as the valuable messages he provides.
 
Highlights include:
Based on his exceptional life experiences, Mark enthusiastically tailors his program to the needs of the audience. Â He skillfully speaks on the following topics:
The Car Buying Experience – The Art of Sealing the Deal

Obtaining and Maintaining Credit – How Does It Work?

Customer Service – Your Most Important Tool

Setting Priorities – One Step at a Time

Organizational Skills – How To Make It All Fit

Grief, Loss, Disappointment and Guilt – Modern Coping Mechanisms

Successfully Dealing with Success

Uphill Struggles and Downhill Slides
 If you are seeking an exceptional speaker who can truly relate to your audience, then look no further…Mark Marine is your Man!
Find his book on Amazon - Click Here