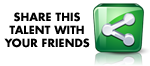 Speaking Topics:
**Bring Your Brain to Your Business **Using your Thoughts to Create Change **The Art of Engagement (communications/sales/conflict management) **Stress Reduction for Super Heroes
Website:
www.TamaraDorris.com
Travels From:
California
Fee: $1,200 - $5,000
Notes on Fees: BMG Speaker's actual fee falls within the range noted. Speaker fees are subject to change without notice. For an exact quote, please contact Chuck Aurin at 855-352-9347 ext. 208
---
---
Tamara Lee
Bring Your Brain To Your Business!
Using Neuropsychology to Create Change, Avoid Conflict, and Inspire Positive Outcomes.
The author of 14 books, Tamara is also a certified hypnotherapist, with degrees in psychology and communications. She has spent her adult life researching and writing about personal and professional development. Tamara is also a college and university professor, workshop leader, corporate trainer, and the host of a radio show where she interviews experts and authors from around the world. She incorporates humor, fun, and education in her talks and trainings.
Corporate Speaking Bio:
QUALIFICATION HIGHLIGHTS
College & University Professor of communications-based courses for 10 years Corporate & Government agency trainer through Sacramento State University Author of 14 books endorsed by thought leaders and NYT best selling authors Specializes in conflict management, interpersonal communications, public speaking Interview radio host of top selling personal development authors and coaches
RELEVANT ACCOMPLISHMENTS
Consultation, Training, Presentation Developed and delivered conflict management training for the management team of large California State Hospital (approx. 200) Collaborated and developed a series of train-the-trainer and interpersonal communications classes for Sacramento State University's CCE Dept. Designed positive-focused supervisory course of Sacramento State's Administrative staff Presented social media communication skills for executive management of First American Title Company (Los Angeles) Presented social media communications skill for the Florida Assn. Realtors (Orlando—received excellence in leadership award) Keynote speaking at a variety of venues on topics related to books
ACADEMIC TEACHING
Has been developing and delivering college-level course curriculum for nearly 11 years Certified in several on-line teaching platforms Courses range from all forms of communication, including conflict management, interpersonal, mass, writing, speaking, sales, critical thinking/argument, and ethics
COMMUNICATIONS MANAGEMENT
Served as Marketing Communications Manager for one of the nation's largest state trade associations Served as Communication Liaison for retail chain with 25 outlets WORK HISTORY Consultant 10 years, Sacramento State University and Privately o Since 2004 Adjunct Professor 11 years o American River College 2003-Current o Ashford University 2006-Current o Previous: University of Phoenix, National University, MTI College Marketing Communications Manager 7 years, California Association of Realtors (REBS) Communications Liaison 7 years, Guild House Shoes, Inc. Corporate offices
EDUCATION
MA Language & Communications With honors, Regis University, Colorado, 2004 BS Psychology With emphasis on personal performance & hypnosis, Chapman University, Sacramento, 2002 Continuing Educations in ethics as required by the BRE Certified Hypnotherapist Casandra School, Santa Barbara, 2002 Certified EFT With Gary Craig, 2005 On-going research In neuroscience, brain biology, behavioral and performance psychology, communications theory, quantum physics, and TED TALK presentations
ADDITIONAL ACTIVITIES
Workshop Leader In yoga studios on personal performance and meditation Non-Profit and Association Key Note/Guest Speaker For a variety of groups, including Rotary Clubs, Women's Council of Realtors, Guests lectures, teacher's trainings, and off-site trainings Fund-Raising for children's causes, includes emceeing, speaking at events, chairing events, and participation in events (has received recognition awards on two occasions for outstanding service with Klass Kids Fountain, Inc.)
PARTIAL LIST OF PREVIOUS AUDIENCES
California Department of Social Services California Department of Human Resources (on-going) City of Roseville Neillo Automobile Dealership's management team (repeated) California Department of Transportation Atascadero State Hospital's management team First American Title, management team Sell State Realty
ENDORSEMENTS
"Having been in the real estate industry for close to 20 years I can tell you one of the best speakers and trainers around is Tamara Dorris. Her natural ability to connect with people gives her the extraordinary talent to help others figure out their own version of success! She is inspirational and really knows her *&^%$ (stuff)! I encourage you to jump at the opportunity to her speak at your next event!" ~Marguerite Crespillo, Broker/Owner Sellstate Realty, Rocklin, CA
The Law of Distraction & Art of Intention
The Communication Soul-ution
Secrets of a Spiritual Guru series (2 books)
How to Be a Successful Thinker
The Law of Attraction for Real Estate
Rock Stars Get Well Now!
How to prevent and Heal Disease
Well @ Work
Girl Gets World
Neuro-Selling (in progress)
The Intention Equation (in progress)

Read More